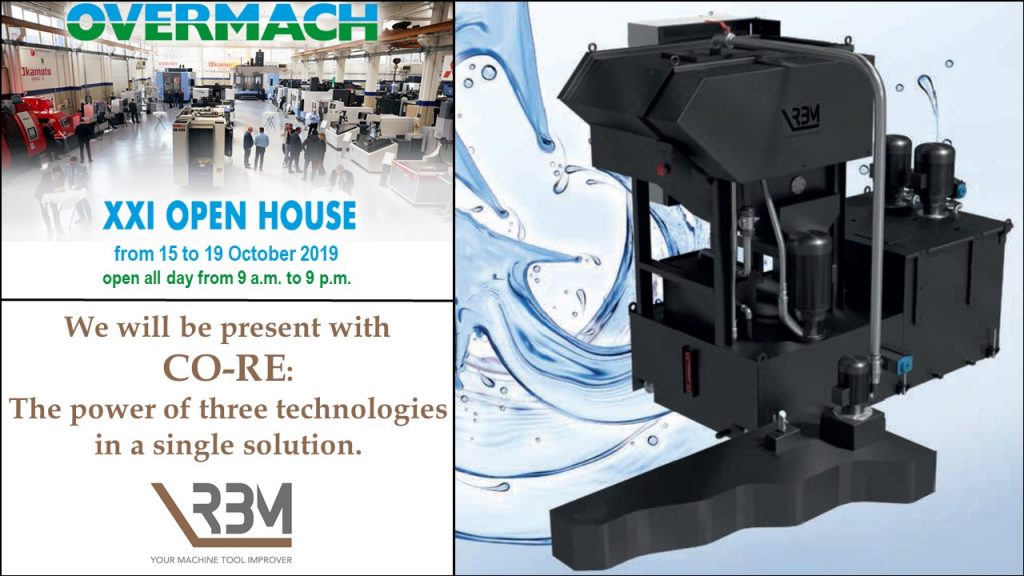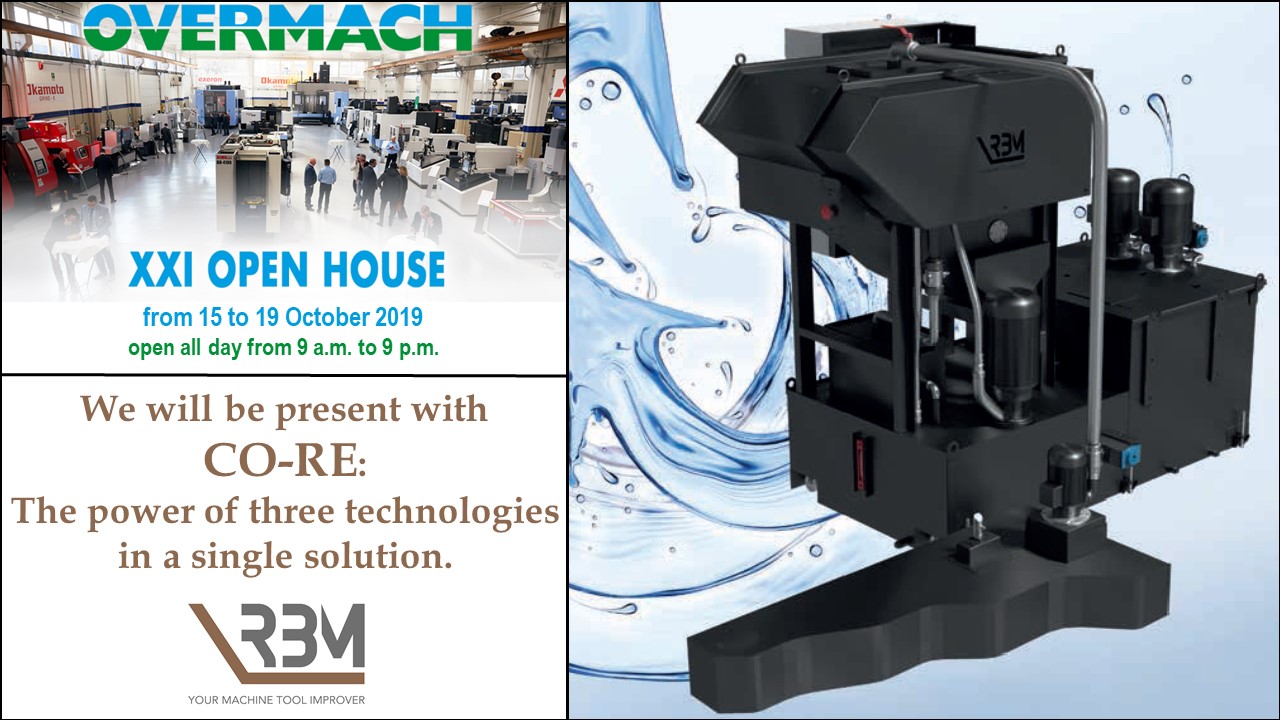 We will be present at the Open House Overmach from 15th to 19th October 2019 in Parma. As well as the machine tools represented, the exhibition space is also dedicated to the most important manufacturers of machine tool accessories.
On this occasion, we will be present with the CO-RE solution, which can be matched to any machine tool, both in the first installation and in retrofitting, when machine tools are equipped with tanks and conveyors that have poor performance characteristics or are unsuitable for specific processing.
CO-RE is suitable for processing any material and type of chip. The purely physical filtration process, with no consumable or filter elements to be replaced, guarantees the fine filtration of the coolant below 20 µm.
The simplicity of assembly and the PLC management make CO-RE extremely versatile, guaranteeing high profitability.